Partners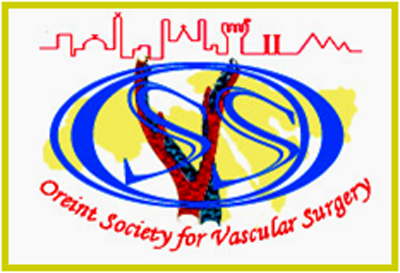 Abstract Submission
for Oral and e-poster Presentations
Young colleagues are invited to present their research to an international audience of medical experts, faculty and students from all related fields of vascular surgery and actively contribute to the scientific programme.
Abstracts must be submitted ONLY ONLINE through this website.
Abstracts submitted by fax or email will not be accepted.
Important Dates
Abstract Submission Deadline: March 30th, 2018
Notification of Acceptance/Rejection of Abstracts: April 15th, 2018
Guidelines for the preparation and online submission of abstracts
Please make sure to read carefully the following guidelines before proceeding with the preparation and submission of your abstract. When you are ready for the submission, please proceed with the completion of the Online Abstract Submission Form.
Preparation
Submission
Notes to Remember
Confirmation
After online submission you will receive (by e-mail) an "Abstract Submission Number" indicating that your abstract has successfully been submitted. This number must be referred to in all correspondence. Please print or save this receipt on your computer, as it will serve as a confirmation of successful abstract submission.

If you do not receive this automatic email immediately after your submission, your abstract has not been submitted properly (registered in the database). In this case you are kindly requested to repeat the procedure or contact the Organizing Bureau/Secretariat (info@conferre.gr) for further information and assistance.
Notification Email
The corresponding author will be notified with reference to the approval or rejection of the submitted abstract(s) by email* on April 15th, 2018.
*email address completed in the online form by the corresponding author during the abstract submission.