Note:
Photography and filming may take place at the event for security purposes. Material may be used on social media to relation to this events. If you have any concerns, please speak to a member of the CONFERRE team (email:
info@conferre.gr
).

Partners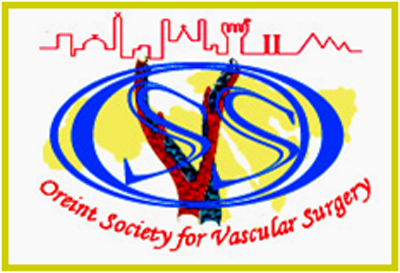 During the LIVE 2018 do not miss the ESCVS Summer School
For more information please click HERE

Dear colleagues, dear friends,
We are delighted to invite you this year in Patras, Greece for Leading Innovative Vascular Education Symposium - LIVE 2018, the annual international meeting of the Institute of Vascular Diseases held every year in Greece. LIVE 2018 is organized in collaboration with the Hellenic Society of Vascular and Endovascular Surgery (HSVS) and the Stony Brook University, Medical Center, New York, USA.
The experience of 9 International Symposia led to the great success of last years' organization of LIVE 2017 in conjunction with the 66th International Congress of the European Society for Cardiovascular and Endovascular Surgery (ESCVS). This annual event brought together a multidisciplinary group of 770 participants from different countries with the active participation of established and distinguished international scientists and experts on May 11-14 in Thessaloniki, Greece.
Committed to its main aim, this year LIVE Symposium is formed to be attractive and towards the needs of young researchers trainees, appropriate to share knowledge and experience on current evidence. It will give participants the opportunity to learn and keep updated from world renowned experts, to contribute to an open dialogue about all up to date technology advances regarding diagnosis and management of vascular pathologies. The successful format for communication and discussion included in all sessions will help to disseminate knowledge from experienced faculty members and introduce the newcomers.
The program in the framework of exploiting the synergy between education and research incorporates oral & e-poster presentations sessions, multiple scientific sessions, lectures by experts and debates with voting by the audience. In this year's symposium we continue our collaboration with the IMAC, SITE, Orient Vascular Society and Vascular Surgical Society of Cyprus as well.
In addition, after the last year's successful collaboration of LIVE and ESCVS, this year LIVE 2018 aims to organize ESCVS Summer school 2018, a high quality course that will bring together new researchers.
We invite you all to join us in Patras and discover what makes the LIVE Symposium such a special and progressive scientific event.
We look forward to welcoming you at our 9th Leading Innovative Vascular Education!
LIVE 2018 Directors,
A. Giannoukas, N. Labropoulos, M. Lazarides,
M. Matsagkas, D. Tsetis, I. Tsolakis